YOSEF CHAI | LOVE BINDING WITH
PRACTICAL KABBALAH.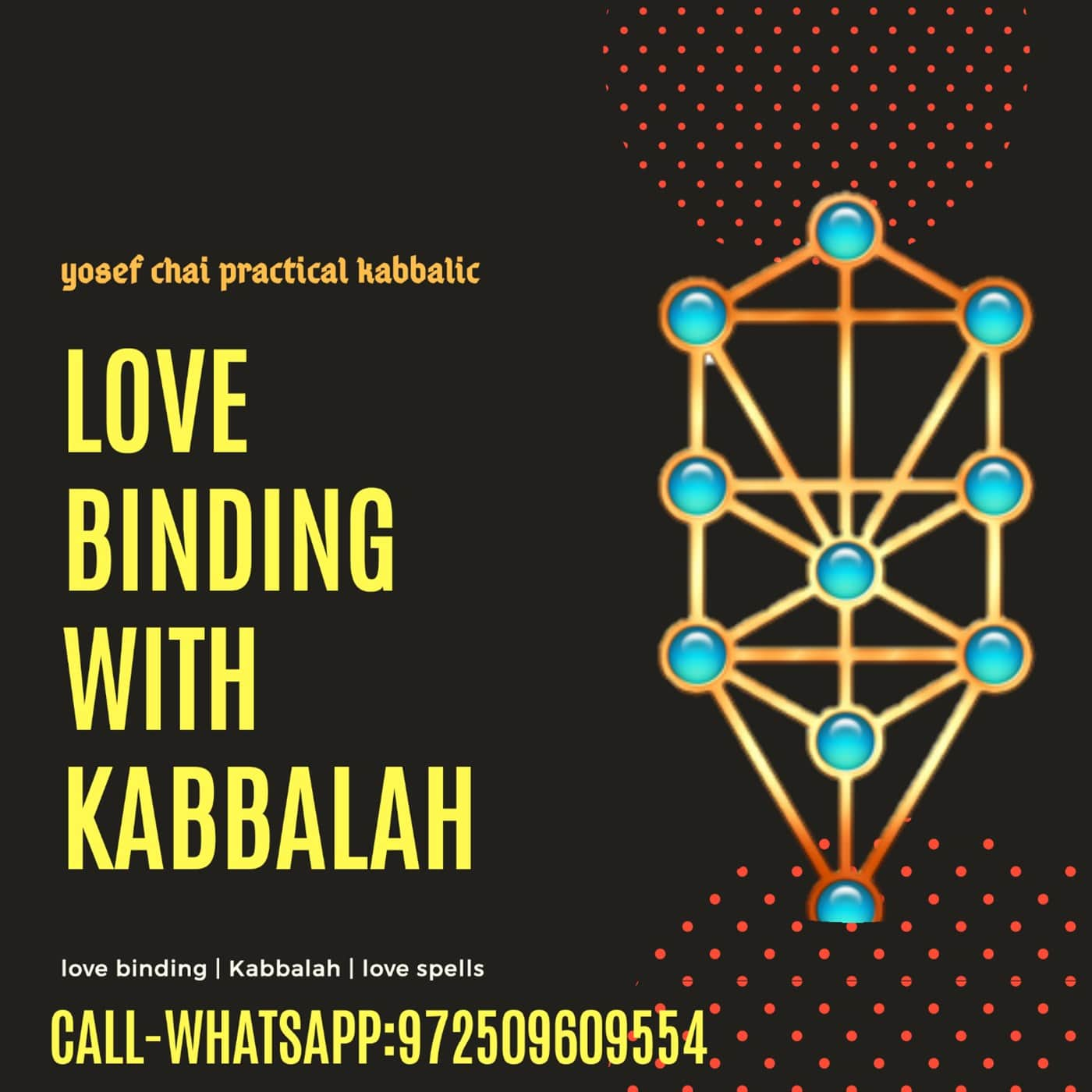 WhatsApp me
binding love √ practical Kabbalah √ worldwide √ cancelling evil eye √ cancelling love spells
Each one of us experiences one or more painful heartbreak in our relationships.
T ood news is that there is a practical Kabbalaha
spiritual solution to such problem
the name is
Practical Jewish Kabbalah
.love binding spell
Love Binding With the Use of Practical Kabbalah
The route and journey of using the practical application of Kabbalah is a compelling profusion of of
the use of a supreme power.
Practical Kabbalah uses a method which is of utmost purity and cleanliness, this is of paramount
importance in producing successful results to bind real and pure love.
My workings use the finest and strongest, most high quality Kabbalistic materials, which are
sourced from a plethora of international origins. The array of materials which I use, are solid,
robust, tenacious and potent in producing powerfully life changing results.
Prior to my workings and crafting of a love spell, I offer a spiritual consultation, speaking to clients,
which, clients find important. It helps us determine whether you and the other person's souls are
compatible and destined for each other. Do not let love fool you and let us examine if this is true
destined love. I will reveal facts to you about your life that no one could have known. I am able to
determine and analyse this using both your names and mothers names and using pictures. I will
guide you through this process, which takes 20 minutes approximately. Once the diagnosis is
complete then we can proceed with the craft of the practical kabbalah love spell.
Love binding spells are effective and powerful. Everything and anything is possible using the realm
of Kabbalah. Utilising Kabbalah spells two people can be appealing to each other and their love
energies will connect towards one another. The spell is long term and will last for the whole of
one's lifetime. The spell can block other people's interferences and the negative energies of other
people. The two peoples souls become amazingly intertwined and attached and the effects of love
and your life purpose are held. in place for eternity. Yosef chai is gifted in drawing the energy of the
higher spiritual spirits in his use of white magic. My aim ad proven track record has shown to bring
peace love and happiness and success to people internationally. I also offer services such as; evill